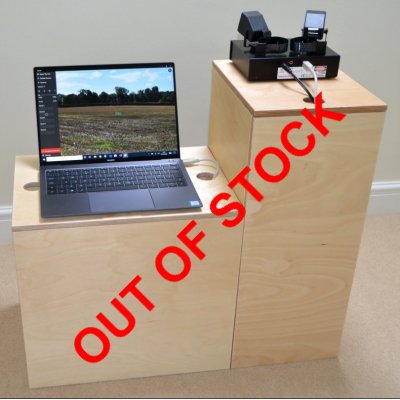 DryFire Shooting Stand
The DryFire Shooting Stand provides support for the simulator and a laptop while reducing the mess created by lots of trailing wires. It also hides a data projector - if you are using one.
The Shooting Stand is assembled from 10 CNC-machined 12mm Baltic plywood panels and is provided as a flat pack which takes under an hour to assemble.
More information:
£180